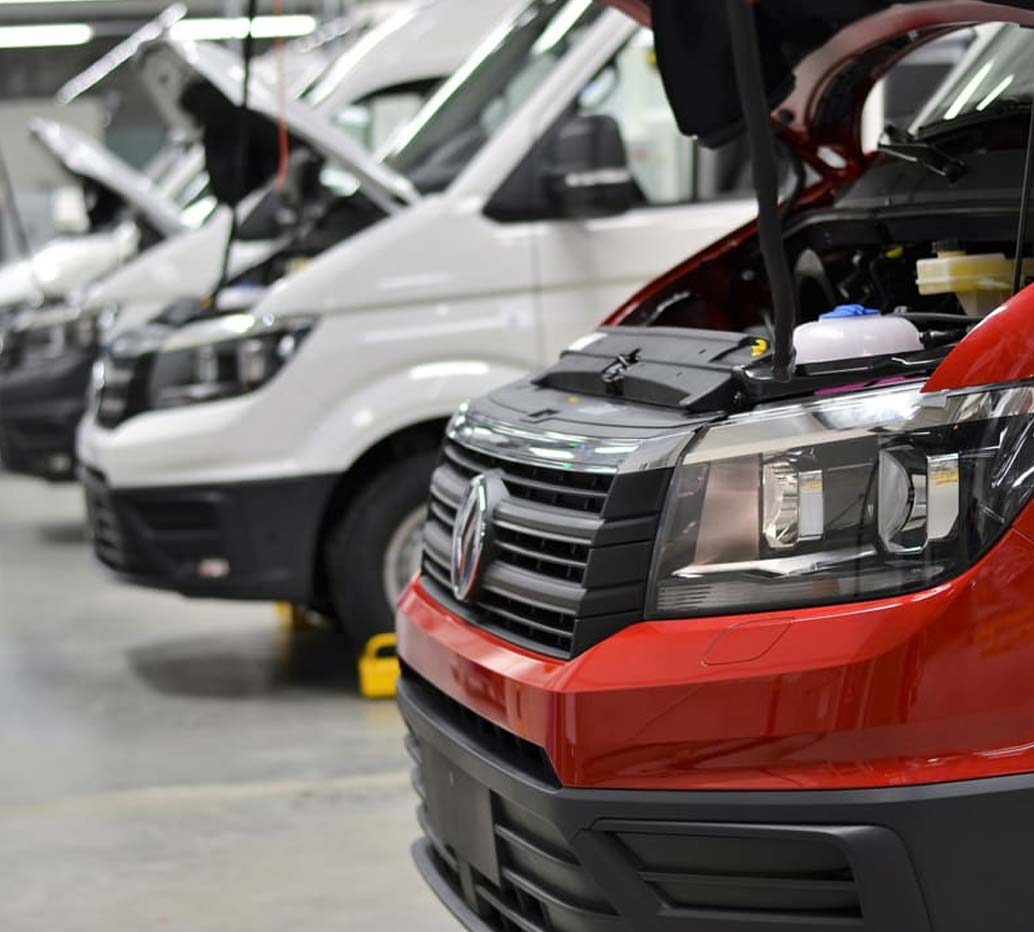 The highly trained and qualified technicians at eAutoCollision.com not only provide the best maintenance and repair work for you personal vehicle, they also do the same level of workmanship on all your fleet vehicles. They understand and appreciate the importance of keeping all your vehicles on the road in good working order. Whether you run a fleet of trucks or cars in New York City, eAutoCollision is pleased to offer consistent and quick preventative maintenance and repair for your business. Call today to learn about your options.
Does My Business Need Fleet Services Auto Repair?
Your fleet is one of your top investments, and you need to be sure that all working vehicles in your fleet are always in good operating condition. They need to be reliable and safe for the protection of your staff and the profitability of your business.
Putting all your vehicles through regular preventive maintenance is one of the most proactive steps you can take to lengthen vehicle life, improve performance and reduce repair costs. Avoid costly repairs and unnecessary out-of-service holds with routine inspections and preventive steps that include regular:
Tune-ups
Belts and hoses checks
Where in NYC Can I Find Fleet Maintenance Services?
For expert care of all your vehicles — including fleet repairs for cars, trucks and SUVs — you need a trusted automotive service provider. That's exactly what you'll find at eAutoCollision.com in Brooklyn. They hire OEM-certified technicians who've also been certified by the National Institute for Automotive Service Excellence (ASE).
Trusted by New York City business owners since 1999 to take care of their fleet of vehicles, eAutoCollision serves all five NYC boroughs. They offer both major and minor repairs, as well as routine maintenance on all types of vehicles, including:
All types of light trucks
SUVs and crossover vehicles
Domestic and foreign cars
Hybrids
Electric vehicles
What's Involved in Fleet Maintenance?
Fleet maintenance means comprehensive servicing of your entire fleet on a regular, rotating basis. Routine maintenance is performed for each vehicle:
Based on mileage or according to the schedule provided by the vehicle's manufacturer
With commonly used parts kept in stock so they can be accessed quickly by an OEM-certified technician
To increase the vehicle's resale values
With accurate record-keeping available to your accountant
Some of the services rendered to fleet vehicles include:
Cooling system flush
Battery check
Brake fluid flush
Fuel system flush
What Happens When My Fleet Vehicles Need Repairs?
When any of your vehicles are out of service, you lose money. You need car and truck fleet repairs done quickly and done right. When one of your vehicles is in an accident, call the same technicians who've been doing your maintenance. eAutoCollision provides 24-hour towing, the best auto body painting  in town and expert, fast repair services for:
Tire repair
Mufflers and exhaust repair
Bumper repair
Steering and suspension systems repair
As your vehicles age, you'll need these same techs for quality workmanship to sustain your fleet's value. Repairs often needed regularly for aging fleet vehicles include:
Air conditioning repair
Heating service repair
New brakes
Warning lights checked
Electrical system repair
What Are the Benefits of One-Stop Fleet Service?
Neglected equipment, even underinflated tires, can result in higher fuel costs and sometimes disabled vehicles. This can cause unexpected downtime and reduced income. Stick to scheduled maintenance with a team that corrects small problems before they turn into big problems. When you're looking for fleet repair anywhere in the New York City area:
Find a local service center that has a reputation for quality services at fair prices
Seek a stable fleet maintenance and repair shop that's been business since 1999
Use one that offers a 24-hour towing service, including for pickup and delivery
Hire the one that provides a nationwide 12-month, 12,000 mile warranty on all repairs
Count on eAutoCollision to deliver the fleet services auto repair or truck fleet repair you need. Contact the team today to discuss details.