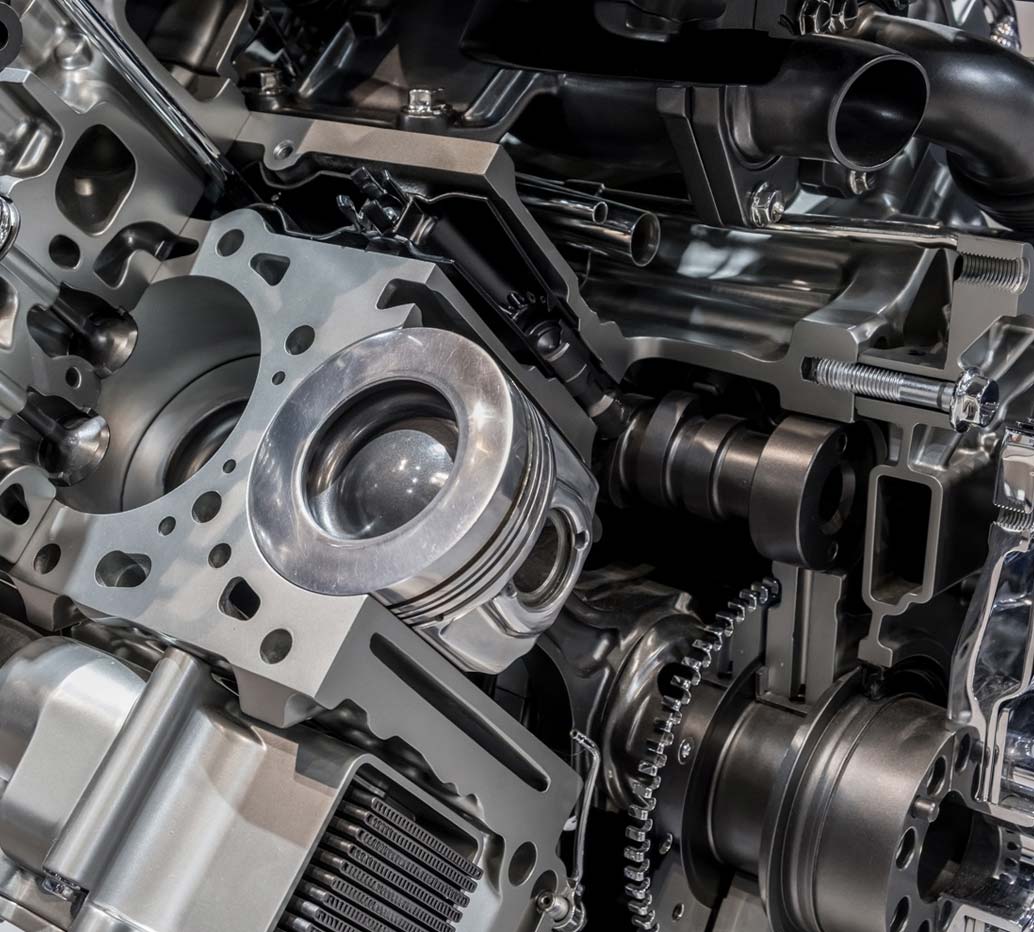 It takes a very specific skillset to diagnose and repair the driveline on your vehicle. In fact, there are some driveline repair shops that do only that. But with so many co-occurring issues that come to light when you have drivetrain problems, it's best to rely on an auto repair shop that's qualified to do it all. The trained technicians at eAutoCollision.com, serving all five boroughs in NYC, have the expertise, experience and diagnostic tools to repair driveline problems and make sure they don't happen. Don't wait for the problem to get worse. Call today for an assessment, followed by qualified workmanship.
What Is the Driveline of My Car?
The driveline, sometimes called the drivetrain or powertrain, is the system that moves the power from your engine down to the axles and wheels. Any problem with the driveline can make your vehicle uncomfortable or inefficient to drive. Such a problem may make it impossible to drive at all. A multitude of components make up the drivetrain. All need to work well together to move your car, including the gears, shafts axles and joints.
There are some specialty driveline repair shops, but they don't always have the ability to see the bigger picture of your car. At eAutoCollision.com, the most trusted auto shop in NYC, specialists provide all your driveline repair and service needs. The goal is to get your car running at maximum capacity and keep it there.
Serving Manhattan, the Bronx, Brooklyn, Staten Island and Queens since 1999, eAutoCollision relies on its experienced team of technicians to service your vehicle with top-quality workmanship and parts. They're OEM certified and certified by the National Institute for Automotive Service Excellence (ASE).
What Can Go Wrong with a Driveline?
It takes the experience of a trained technician coupled with the latest diagnostic tools to discover the source of your driveline problems. Because the driveline is a complicated mechanism, it can end up with many different problems, including:
Loose bearings
Rust
Inefficient angles
Deformed structures
Worn out bushings
Failing joints
Each one of these conditions can make your vehicle harder to drive and put you at risk for additional complications. The good news is that you can normally tell that something is going on with your driveline when you experience some common signs, such as:
Clunking sounds
Vibrations while driving
Difficulty with turns
Shuddering during acceleration
Squeaking sounds
Don't wait for the problem to go away on its own; it will get worse. If you find any of these are signs, bring your car in to be looked at by an expert at eAutoCollision. He makes a specific diagnosis and performs the driveline repairs you need. You'll receive quality workmanship at fair prices and never receive recommendations for repairs you don't need.
Can a Bad Driveline Cause Other Problems?
If something is off with your driveline, it can translate to other problems with your car, including safety issues that can lead to an accident. This is the main reason to avoid driveline repair shops and bring your car to a place like eAutoCollision that can do any procedures a dealership can do — and sometimes for less.
A dysfunctional driveline causes you to lose fuel efficiency and power. It also makes your car less comfortable to drive. Over time, if you don't get it fixed, you may need other auto repairs, such as:
Tire repair
New brakes or brake repair services
Steering and suspension systems repair
The mechanics at eAutoCollision provide all of these services. Like you, they'd much rather catch problems with your drivetrain early, while delivering preventative maintenance services. Otherwise, you may be looking at expensive repairs.
How Are Driveline Services Done?
Any time that your car is in for routine maintenance, the technicians at eAutoCollision check your driveline. While you can hear driveline problems up to a mile away, it's best to check up close to keep them well maintained. Services that keep your powertrain operating efficiently and effectively include:
Cleanings
Lubrications
Calibrations
If something more serious goes wrong, you may need a part rebuilt or replaced so that your car can function. The driveline specialists at eAutoCollision order the right parts and fix your car quickly. They're qualified to work on fleet vehicles, as well as:
Foreign cars
All domestic makes and models
Electric vehicles
Hybrid vehicles
Contact eAutoCollision today to make an appointment for preventative services designed for your safety and smooth driving.