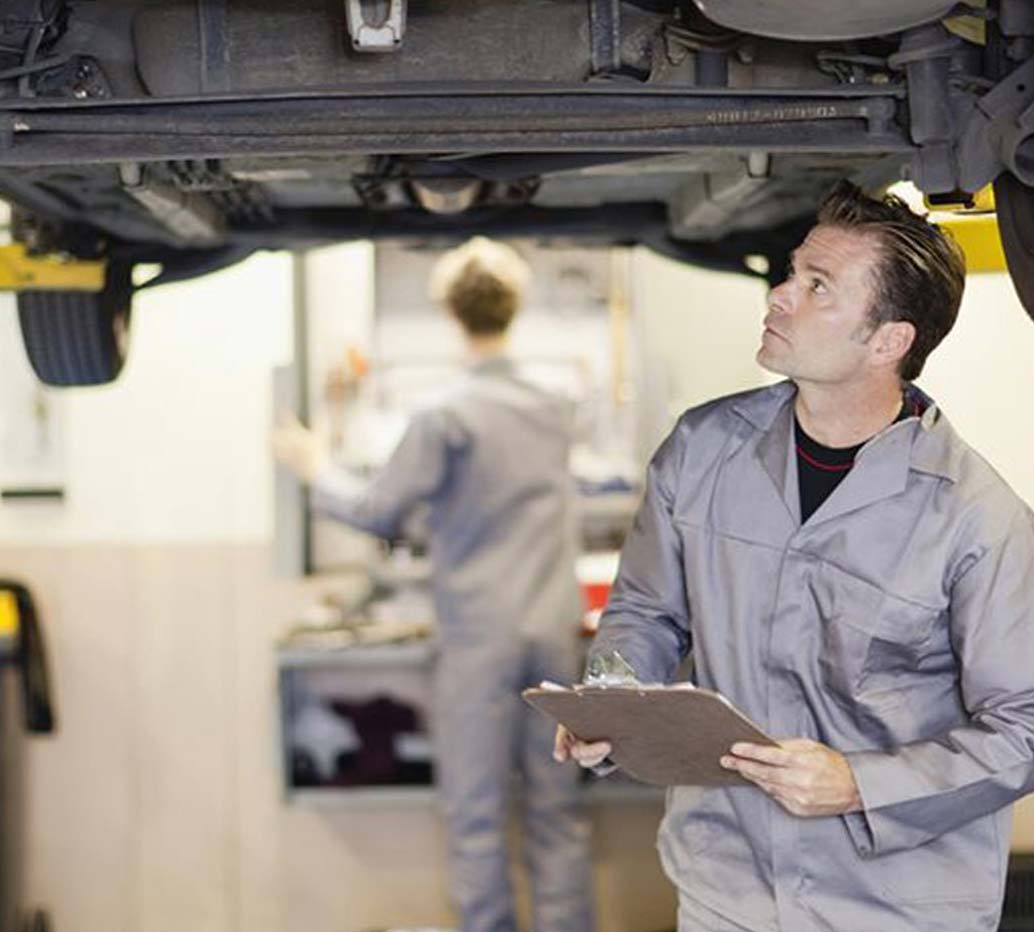 After you've been in an accident that wasn't your fault, you want to make sure your vehicle is in the same shape as it was before the collision. Too often, however, insurance companies insist that you get your repairs done at less-than-stellar repair shops.  When that's the case, you should take every precaution and get a post-repair inspection from a trustworthy, objective source. In New York City, that repair shop is eAutoCollision.com. There you'll find OEM-certified experts who won't let your car go until it's safe and suitable to drive. They inspect all aspects of the vehicle to give you the peace of mind you need. Call today to set up that post-collision repair inspection before you take to the road.
What Is a Post-Repair Inspection?
A post-repair inspection is a thorough evaluation done by a third party to make sure all the needed work has been completed after an auto collision, especially if you weren't at fault. During a post-repair inspection, the inspector checks to make sure that proper procedures were followed during the repair and that quality parts were used. It's a way of ensuring that all safety hazards have been addressed.
If you're looking for auto body repair or a post-repair inspection that includes an assessment of the diminished value of your vehicle after repair, the best choice in Brooklyn, Manhattan, the Bronx, Staten Island and Queens is eAutoCollision.com.
The OEM-certified technicians are recognized experts in:
Do I Need a Post-Repair Inspection?
Auto body shops that are preferred by the insurance company are sometimes more concerned with keeping the cost within limits than they are with quality repairs. If you acquiesce to your insurance company's choice of repair shop, get your car inspected afterward. It's also possible that your insurance company requests a follow-up inspection.
You may want an inspection for peace of mind before you take your vehicle back on the road. Everything about a collision can be stressful. A post-repair inspection from eAutoCollision ensures that:
You're not inconvenienced even more than you already have been
You can safely drive the vehicle after repairs have been completed
Errors or flaws in the quality of the repairs are quickly noticed
Problems you may not be able to see are caught in time
The resale value of the car is maintained
Risks are greatly reduced
Proper repairs are made quickly and effectively
What Happens During a Post-Repair Inspection?
Every aspect of a repaired vehicle is reviewed during a post-repair inspection. Such an inspection at eAutoCollision includes checking:
That all work listed on the estimate was completed
All parts to make sure no substandard parts were used
Paint color for a consistent color match
That hood, truck and doors all open and close correctly
All electrical components, such as electric doors, windows and locks
During a post-repair inspection, eAutoCollision technicians drive the vehicle to make sure there's no cause for concern in the way the vehicle handles. They look for any possible repair shortcuts such as gaps between body panels or other unseen flaws.
How Can I Remedy Faulty Work?
When flaws are identified in the post-repair inspection, allow the eAutoCollision team to work with the insurance company to make things right. They've been dealing with insurance companies since 1999 and excel at the process.
As the vehicle owner, you always have options, such as:
You may have to bring the vehicle back to original mechanic if the insurance company insists.
To ensure that the work is completed satisfactorily, you can insist on experts who are certified by the National Institute for Automotive Service Excellence (ASE) and have a stellar reputation in all five boroughs of New York City.
You may agree to a settlement from the insurer and get the repairs that you need.
You can pay for additional work yourself at a service center that provides exceptional work for a fair price.
Who Should Do an Inspection After Collision Repair?
You have the right to have your vehicle restored to the condition it was in before the accident, especially if you weren't at fault. A post collision repair inspection gives you extra assurance that your vehicle hasn't had substandard repairs. Look for technicians who are certified by the original equipment manufacturers, also called OEM-certified technicians.
eAutoCollision technicians are highly qualified to do post-repair inspections, as well as make any other repairs you need. They're also a trusted provider for preventative maintenance and repairs throughout the life of your vehicle. Contact the Brooklyn-based service center today.