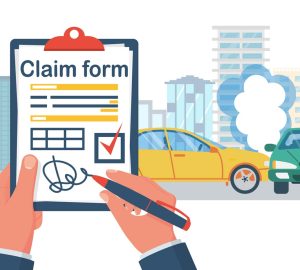 It's bad enough that you suffered through an auto accident — and possibly needed medical care and hospitalization. You shouldn't have to go through additional trauma dealing with your insurance company.
When you rely on the team at eAutoCollision.com, you can take another stressful situation off your plate. The experts in auto body claims management work for the highest-rated body shop in New York City. Get your vehicle looking and running like new, with little or no hassle from the claims adjusters. Call eAutoCollision the next time you're involved in an auto accident to get this valuable service.
eAutoCollision.com's dependable technicians provide collision auto repair services using your comprehensive insurance coverage for all makes and models, including domestic and foreign cars and trucks. eAutoCollision accepts all insurance collision and comprehensive coverage from companies, including GEICO, Allstate, State Farm, Liberty Mutual, AIG, Nationwide, Esurance, Farmers, AAA. If you have been in an accident in Brooklyn, NY, and would like us to repair your car using auto insurance, please contact us for a free pick-up and estimate.
What Is Auto Body Claims Management?
After you get into an auto collision, you have to file a claim to begin the process of getting your vehicle repaired. Auto body claims management is a service of your auto body shop. They deal with the insurance company for you, making the claims process as seamless as possible. The service reduces the confusion and stress often associated with managing auto body claims.
The team at eAutoCollision.com wants to make sure you get through the challenge of an auto insurance claim as quickly as possible. Located in Brooklyn and serving Manhattan, the Bronx, Staten Island and Queens, eAutoCollision has been dealing with insurance companies since 1999. They're the recognized experts in:
Who Can I Trust for Auto Body Repair Insurance Claims?
While insurance companies claim to be on your side, the truth is that they're in business to make money. By focusing on their own profit potential, they're likely to try to find the most inexpensive way to get your vehicle repairs done. Without a focused imperative to get your claim settled quickly, an insurance company may try to:
Get you to have your repairs done by one of their own auto body repair providers
Cut corners in any way they can to save money
Push your claim to the bottom of the pile if you don't agree to their terms right away
Work with the other driver's insurance company to pressure you to settle
If you agree to go to the shop they recommend, the shop considers the insurance company their customer, not you. eAutoCollision, on the other hand, stand up for your rights throughout the entire claims process. You're always their first priority.
What's Involved in Auto Owners' Insurance Claims?
After your accident, you have to file a police report and an auto insurance claim. You'll need to provide details regarding the accident and how it occurred. Tips for filing a claim include:
If the accident was clearly the other driver's fault, the claim is with the other driver's liability insurance policy.
If it was your fault, it deals with your insurance company under your collision coverage.
If fault is unclear, you may need to file with both your insurance company and the other driver's carrier.
An insurance adjuster inspects the vehicle and may ask you to send the vehicle to a certified repair shop. During the process of waiting for an estimate or repair, you may find the insurance company evasive and slow to return phone calls.
Where Can I Find Help with My Auto Insurance Claim?
Most vehicle owners don't get in an accident very often. You may find the process of auto body repair insurance claims difficult and sometimes even more stressful than the accident itself. If you need help navigating your auto insurance claim, call on a trusted local service provider experienced in overcoming the many hurdles that insurance companies sometimes make you jump through.
You can contact eAutoCollision for a tow 24 hours a day if you want to use their repair services and let them deal with your insurance company. Keep in mind:
You may not realize it, but you have the right to choose your own repair shop.
You don't have to accept third party parts that aren't original equipment manufacturer (OEM) parts.
You have a right to a properly repaired vehicle.
eAutoCollision protects your rights through their practiced auto body claims management services.
Their technicians are OEM-certified and on your side every step of the way.
The quicker you get your settlement resolved, the quicker you get back on the road with all repairs warranted for 12 months and/or 12,000 miles.
For more information about the insurance auto repair, please call us for a free pick-up or visit our auto repair shop for an estimate.