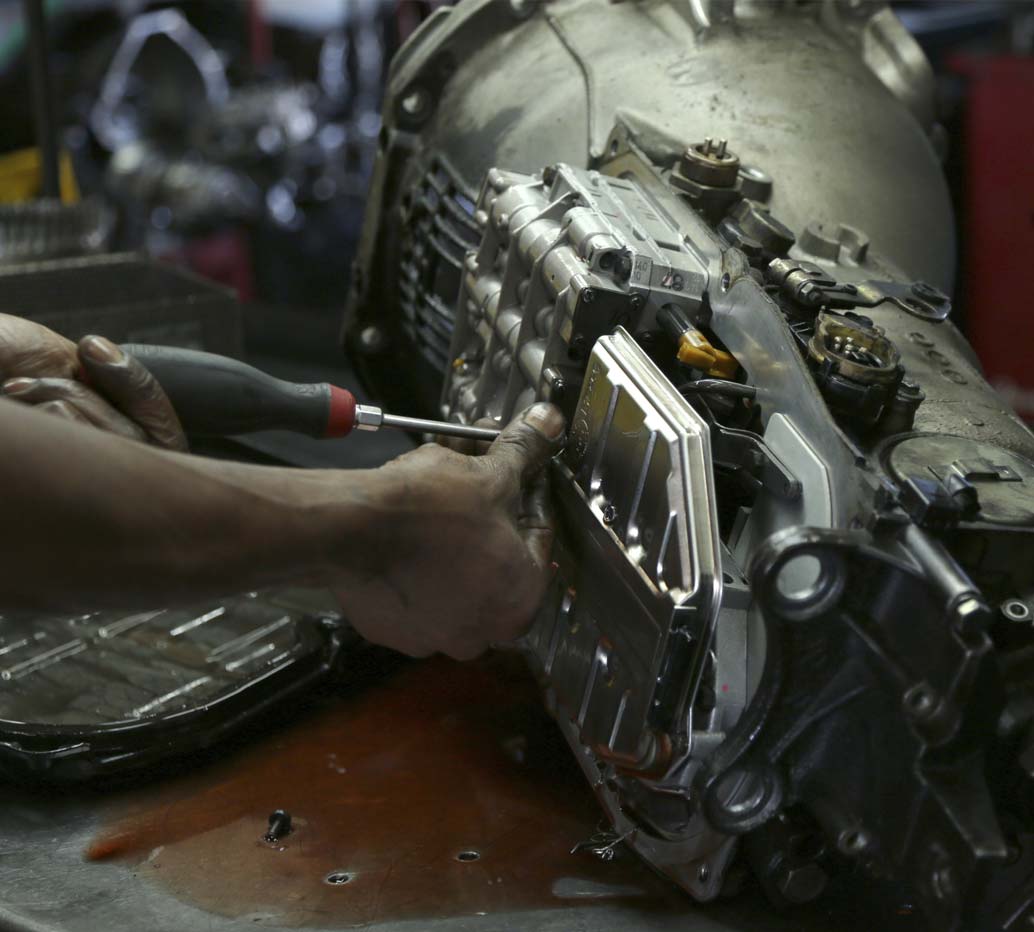 The transmission in your car propels your vehicle forward and backward. But as rugged as it is, a lot of different things can happen to it that keep it from working properly. You really need an expert in diagnosing and repairing transmissions. When issues are caught early by a trained transmission technician at eAutoCollision.com, you'll save money with a simple fix. At the first sign of a problem shifting gears, bring your vehicle to the Bronx auto repair shop to receive the best service in New York City, trusted since 1999. Call today for an appointment before you need a complete transmission replacement.
What Does My Transmission Do?
Your vehicle's transmission is an integral part of the drivetrain. It ensures that the correct energy level goes to your wheels. The transmission determines your speed by regulating the torque through gears or cone-shaped pulleys to regulate the speed of your car. There are three kinds of transmissions:
Manual, which lets the driver choose when to shift
Automatic, which lets the car change gears as needed
Continuously variable transmissions (CVT), which are automatic transmissions that shift seamlessly through a continuous range of gears
The expert transmission repair technicians at eAutoCollision.com have been certified by the National Institute for Automotive Service Excellence (ASE) and the original equipment manufacturers to work on:
Foreign cars
Electric vehicles
Hybrid cars, truck and SUVs
All domestic makes and models
Personal and fleet service vehicles
When Do I Need Transmission Repair?
If you drive your vehicle regularly, you're likely very attuned to its movements, as well as what sounds are common. If you notice something out of the ordinary when you're accelerating, for example, take the time to visit your eAutoCollision transmission repair shop before you end up stranded on the side of the road or in a preventable accident.
While you may undergo transmission inspections during your routine preventative maintenance visits, signs of transmission trouble you need to be aware of include:
Fluid leak. If you notice a puddle of red or brown liquid underneath your vehicle when it's parked, you're leaking transmission fluid. If the fluid level gets too low, it damages the transmission, leading to automatic transmission repair. If you're unsure if it's leaking, place a piece of cardboard under your car's engine overnight.
Burning smell. Sometimes, the leaking transmission fluid drips onto hot pipes where it burns. The fluid can also burn within the transmission due to overheating. You can avoid this problem with a preventative maintenance measure called a transmission flush, which you should get according to the manufacturer's recommendations.
Dashboard warning light. Depending on your vehicle, you may see either a Check Engine or a Check Transmission warning light on your dashboard. If the Check Engine light is present, it may indicate a slipping transmission, solenoid trouble or an overheating transmission. An eAutoCollision technician can use a diagnostic tool and perform the correct car transmission repair.
Transmission slipping. You can recognize a slippage when your transmission shifts gears for no reason. The gear change may be accompanied by either a lack of power or a shrill noise emanating from your engine as it struggles to maintain speed.
Extra noise. When you're shifting gears, a clunk or thud is a warning sign that you need car transmission repair. You may also hear buzzing, clicking or humming sounds resulting from low transmission fluid, worn-out gears or a bad bearing. These strange noises can occur while accelerating or when your vehicle is in neutral.
Delayed reaction. Your transmission should immediately switch from park to drive or reverse as soon as you move the stick shift or transmission controller. If you notice a pause before it does what you want, it's time to take it to your eAutoCollision transmission repair shop.
How Much Does Transmission Repair Cost?
Transmission repair costs vary widely, depending on the nature of your problem and your vehicle. In the case of a transmission flush and fill, you can usually expect to spend a few hundred dollars. If you need a new transmission, the cost is closer to $1,000.
Every case is different, so get a free estimate from the automatic transmission repair specialists before any work is started. Located in Brooklyn, the experienced mechanics at eAutoCollision have been serving NYC customers from all five boroughs since 1999. They offer 24-hour towing for pickup and delivery, and you get a 12-month or 12,000-mile warranty on all auto transmission repair. Contact the shop today to schedule an appointment.