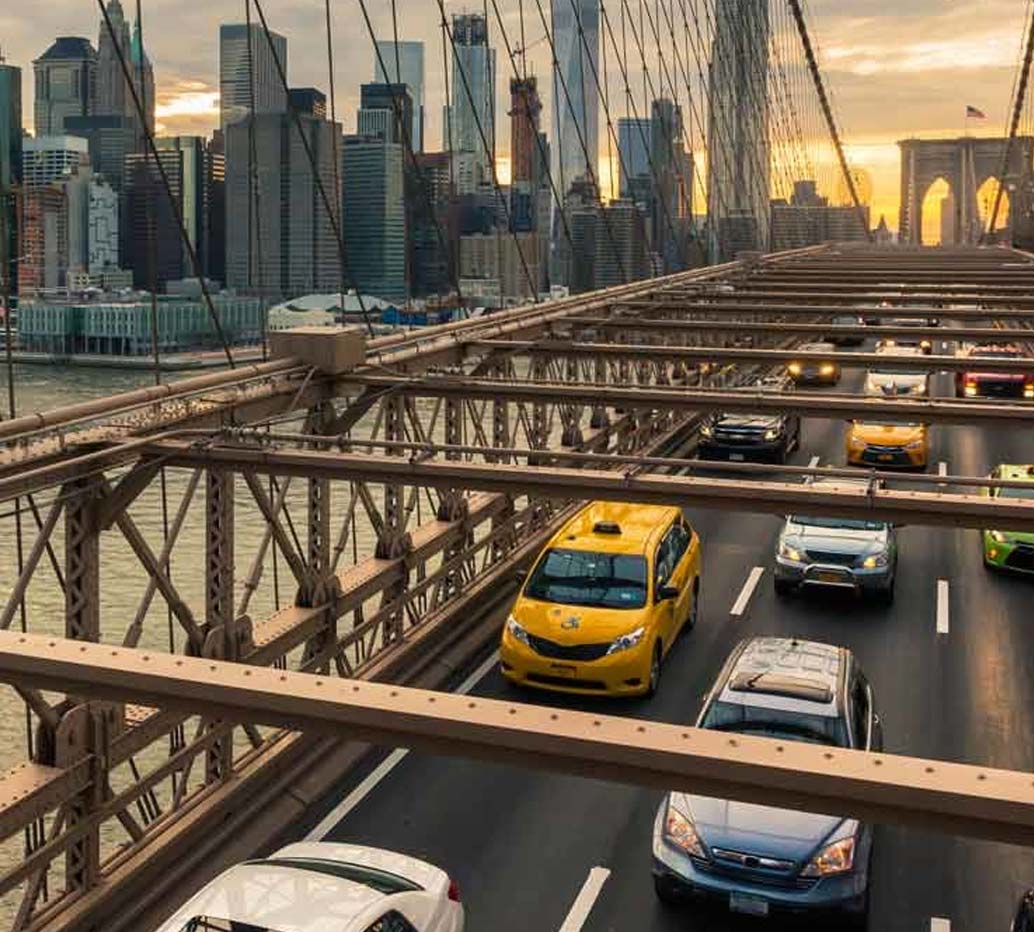 If you want to keep your vehicle registered in the state of New York, you've got to submit it for an annual inspection. Since it's the law, you may as well get it done right and with the least amount of hassle. At eAutoCollision.com, when one or more issues crop up during the state car inspection, expert technicians can take care of it on the spot, saving you unnecessary delay — and a trip to an auto repair shop. eAutoCollision has been trusted by New York City drivers for quality auto reapers and auto body work since 1999. Call today to set up an appointment for your required NYS inspection.
Do I Need a New York Vehicle Inspection?
All vehicles registered in New York State require an annual inspection, and most vehicles must also have an on-board diagnostic system (OBDII) test to detect excessive emissions or a malfunctioning indicator light (MIL). You don't require the OBDII test if your gross vehicle weight rating (GVWR) is less than 8,501 pounds and meets the following criteria:
It's a gas-powered vehicle manufactured before 1996.
It's a diesel-powered vehicle built before 1997.
Gas-powered vehicles not required to undergo OBDII testing must pass a low-enhanced emissions inspection. Cars and trucks unable to pass the emissions test may require work on the exhaust system. Vehicles exempt from both the OBDII and the low-enhanced emissions inspection include:
Motorcycles
Vehicles less than two years old
Those more than 25 model-years old
Cars and trucks with historical plates
Electric-powered vehicles
Trucks subject to the heavy vehicle safety inspection
Diesel-powered models built before 1996 with a GVWR of more than 8,500 pounds
What Do New York State Inspections Check for Safety?
All annual New York state inspections include a safety inspection. In New York City, eAutocollision.com is one of top-rated car inspection stations. Their technicians thoroughly investigate all the safety aspects of your vehicle, according to NY state law. Since it's also the highest-rated auto repair shop in NYC's five boroughs, they can fix the parts that don't meet NYS inspection criteria on the spot.
Safety always is a top priority at eAutoCollision. As they perform your annual inspection, they look for issues that can impact your safety. They ensure your vehicle meets state-mandated standards, including:
Seat belts. The inspector verifies the proper seat belt orientation and operation. He also verifies the correct number of seat belts according to the following criteria:

Models built after 1969 must have a seat belt for each seat.
1967–1968 models require two seat belts in the front and one for every other seat.
1965–1966 models only require two front seat belts.

Brakes. During the inspection, the technician must remove at least one wheel to check your brakes. He ensures:

Your brake pedal has at least a one-third reserve.
The pedal holds for one minute without fading.
The power brake unit operation is functioning properly.
The master cylinder is full and free from leaks.
The disc brake pad is in good condition.
The drum brake linings are 1/16-inch thick on bonded linings or at least 1/32-inch on riveted linings.

Steering, front end, suspension, chassis, frame and wheel fasteners. When examining the front-end assembly, your technician checks:

How much play is in the steering wheel
The condition of the steering linkage
The power steering operation
The life of the shock absorbers
The springs and torsion bars
Any damage to the chassis or frame
Whether any wheel fasteners are broken or missing

Tires. You may need new tires or a minor tire repair, which is available at eAutoCollision. The tires must meet safety criteria that include:

Tread depth of at least 2/32 inch
No visible damage or bulges

Lights. NYS inspections must verify that your vehicle's lighting meets state regulations. Lights inspected for approval include:

High and low headlamps
Working taillights
Brake lights
Turn signals and indicator
Backup lights in 1969 and newer models
License plate lights
Hazard warning/four-way flasher in1966 and newer models

Windshield and other glass. The windows are checked for tint and condition. The windshield must be in good condition with no cracks longer than 11 inches.
Windshield wipers and blades. All must be present and in good working condition.
Horn. It must be mounted correctly and function properly.
Mirrors. Car inspection stations must verify the mirrors are appropriately mounted and without cracks. Vehicles with an obstructed rear view must have both right and left outside mirrors.
Fuel leaks. Your vehicle automatically fails a safety inspection if there's any fuel leakage. But your eAutoCollision tech can fix it.
Annual New York State inspections are required by law, but it's recommended that you stay on top of these issues throughout the year. Preventative maintenance is an excellent investment in your safety and the resale value of your vehicle. Contact eAutoCollision today to schedule your next state car inspection.