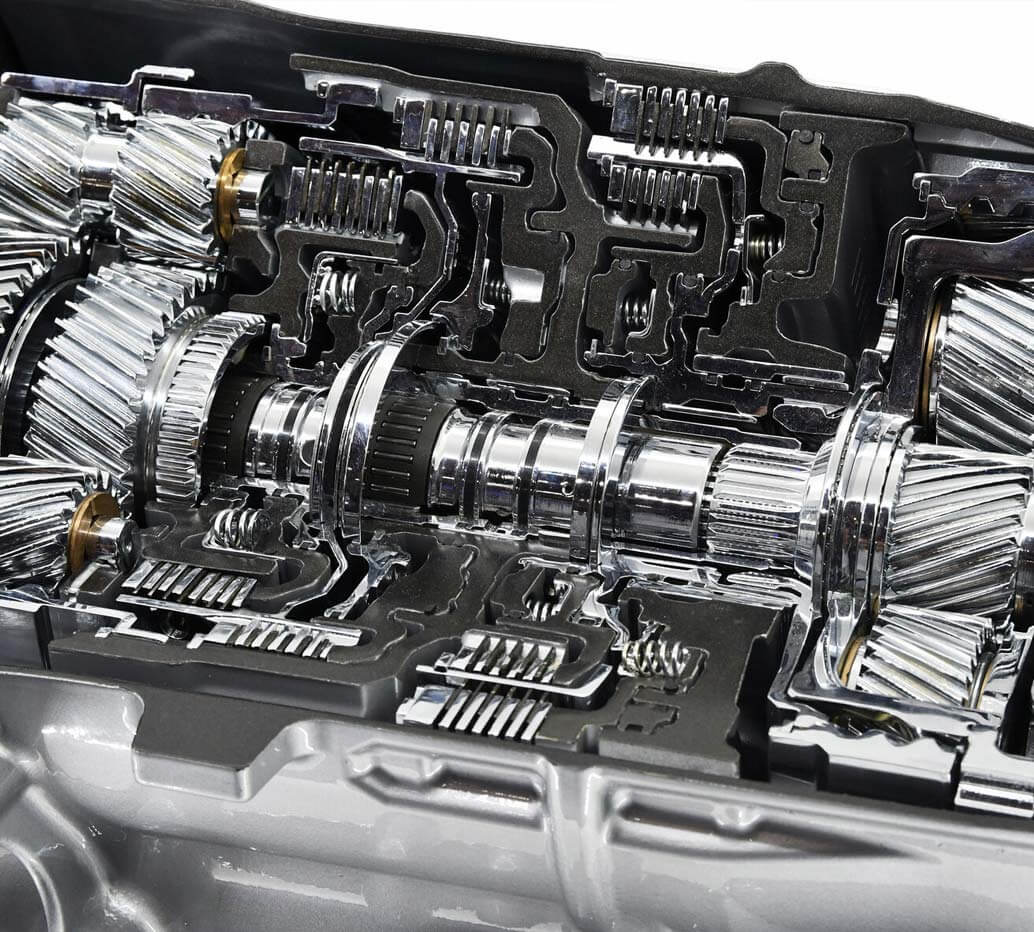 Moving smoothly from one gear to the next makes driving enjoyable and efficient. At the same time, a poorly operating transmission is a sure sign that bigger problems aren't far away. Instead of waiting for warning lights or choppy gear shifts, ask your eAutocollision.com technician to perform a transmission flush on a regular basis. The service provides you with a clean, efficiently operating transmission that serves your needs for as long as you own the vehicle. With satisfied customers in Manhattan, Brooklyn, Staten Island, the Bronx and Queens, eAutoCollision has provided the quickest, most reliable auto repair and preventative services at a fair price since 1999. Call today for a transmission flush.
What's a Transmission Flush?
A transmission flush is preventative maintenance that involves several steps that make it difficult for you to do by yourself, including:
Draining the old dirty transmission fluid from the system
Using a special machine to force new fluid, and possibly cleaning detergents, through your transmission lines to clean out all of the remaining sludge and grime
Adding the correct amount of new, clean fluid that your transmission requires
Once the system has been flushed, your car's transmission runs smoothly. Your eAutocollision.com technician provides this service as part of a regular tune-up or when your vehicle shows signs of transmission irregularities. Most vehicles have a transmission flush on a list of scheduled maintenance.
What's the Difference Between a Transmission Flush and Change?
A transmission fluid flush and a transmission fluid change both involve a similar process, but one is much more thorough than the other. Their differences basically involve a single step:
Transmission flush. During a transmission flush, your OEM-certified technician uses a specialized tool that uses pressure to force out your existing fluid with or without the aid of cleaning solutions.
Transmission change. Your mechanic lets gravity do its job. Once he opens a valve, most of your dirty old transmission fluid slowly drains from the system.
Once the old fluid has been drained or flushed, new fluid is installed to lubricate your transmission. While both achieve a similar result, a transmission flush gets your system 100 percent clean before replacing the fluid.
Are Transmission Flushes Necessary?
Regular service of your oil and other fluids keeps your car on the road. While scheduled transmission fluid changes are good, a transmission fluid flush is even better because:
Metal shavings and other contaminants can remain in your transmission system after a simple flush.
Any debris can impede performance and shorten the life of this vital part of your car's powertrain.
A flush completely removes any remaining dirt and debris from your old fluid and from the transmission lines.
While flushing your transmission may be a bit more expensive than a simple drain and change, your car shifts gears more smoothly. This simple technique can save you money in costly auto repairs in the long run.
How Often Should I Get a Transmission Flush?
The frequency of your transmission flush depends on your vehicle's model and the manufacturer's recommendations. Individual model's recommendations for changing the transmission fluid vary from 30,000 to 100,000 miles. Some newer models with automatic gearboxes don't ever require a transmission fluid change. These transmissions are essentially sealed shut because the fluid was designed to last the duration of the vehicle's life.
On the other hand, continuously variable transmissions (CVTs) require routine inspections and fluid changes according to your manufacturer's recommendations. The techs at eAutoCollision know the specifications and recommendations for most vehicles, especially those with CVTs, as well or better than the dealership, including:
Foreign vehicles
All domestic lines, including Ford, Chrysler, Jeep, GM, and Nissan
What Should I Do for Problems with My Transmission?
Before you take your car into the transmission experts, there are several steps to check your transmission fluid. Keep in mind that your fluid level should always remain full. Try these tips:
Check your transmission fluid dipstick when you check your oil to verify that it's at the top.
This fluid doesn't burn off like oil, so if it's low, you've likely got a leak.
Check for a puddle near the middle of where you park your car.
If you find a leak, you need transmission repair immediately.
Whether you need a transmission fluid flush or more serious work performed on your transmission, the manufacturer and ASE-certified technicians at eAutoCollision are at your service. Located in Brooklyn, they've been serving customers in all five of New York City's boroughs since 1999. Contact them today and ask about their 12-month, 12,000-mile warranty for all repairs.