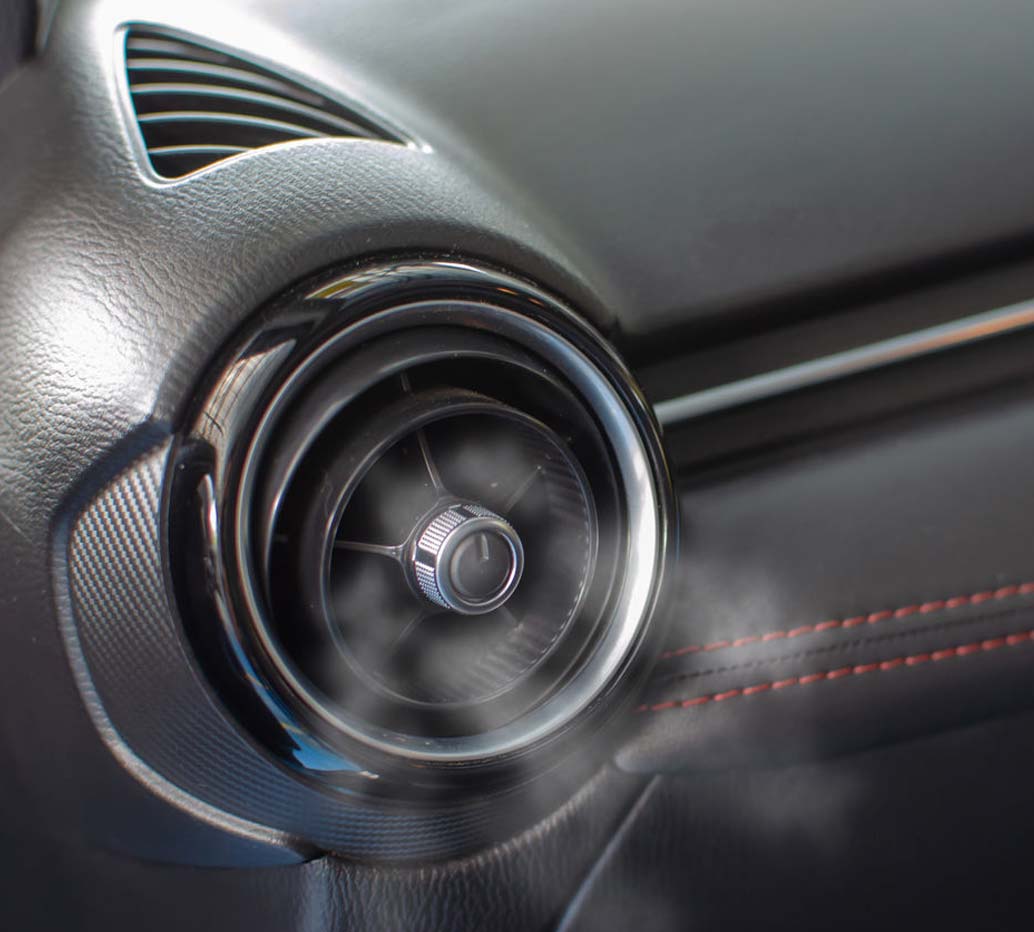 Keeping you warm when the weather gets frosty is not the only job your car's heating system does for you. The radiator and cooling system plays an integral role in the overall performance of your vehicle. And when you have heating system problems, it may indicate even bigger issues you may not yet be aware of. The experienced technicians at eAutocollision.com know how to diagnose and deliver expert heating service repair to avoid those bigger repair bills. Located in Brooklyn, they serve all five New York City boroughs. Call today to have your cooling system checked and flushed before you lose heat when you need it most.
What Is an Automotive Heating System?
All passenger vehicles include a heating system for climate control in the passenger compartment. It consists of a heater core located under the dashboard that derives its warmth from the engine coolant through heater hoses connected to the engine. It works mechanically, but has been updated with computerized climate control capabilities. The functionality includes:
Once the heater core is hot, the heat box, located next to it, can blow the heat into the car's interior.
Direction doors and air ducts then control the airflow throughout your vehicle.
Powered by electric motors, the direction doors are controlled either by dashboard switches or through your car's computer.
The end result is heat where you need it, when you want it — until it stops working as it should.
The heating service repair experts at eAutoCollision.com have been the heating repair shop of choice for New Yorkers since 1999. Serving Manhattan, the Bronx, Staten Island, Brooklyn and Queens, the trained technicians at eAutoCollision are experts at heat repair for personal and fleet cars trucks and SUVs. Certified by original equipment manufacturers (OEM) and the National Institute for Automotive Service Excellence (ASE), they're qualified to perform your car heater repair.
Why Isn't My Car Heater Working?
Few things are as frustrating as driving in the winter with a broken car heater. While several issues can cause this most unpleasant of circumstances, some of the most common include:
Low coolant. A low coolant level can prevent your vehicle from warming up. Your engine's coolant should consist of a mixture of 50 percent water and 50 percent antifreeze. It serves to cool your engine from getting too hot in the summer. Alternatively, coolant transfers the engine's heat to the heater core in the winter. If the coolant level is low, it fails to transfer enough heat. If your car's heater doesn't start blowing warm air once the engine is hot, fluids may be low or you may need a cooling system flush to rid the system of debris. In fact, a complete cooling system flush every 30,000 miles is recommended to prevent any coolant system problems associated with your vehicle's heating system.
Heater core. Your vehicle's heater core resembles a small radiator and consists of brass or aluminum tubes circulating the hot engine coolant. Any clog in one of these tubes inhibits the circulation of the hot liquid and prevents the heater blower from supplying hot air. If your coolant level is sufficient, you may have a problem with the heater core. The team at eAutoCollision produces consistent, quality work and never tries to sell you on services you don't need when a simple repair is adequate.
Broken thermostat. If your car's temperature gauge isn't moving even after your engine has had time to warm up, you probably have a broken thermostat. The damaged thermostat fails to signal to the car that the engine is warm, so the hot engine coolant isn't transferred to the heater core. Fortunately, thermostats are inexpensive and easy to replace.
Water leak. Coolant system leaks can happen in several places. Your eAutoCollision technician needs to check your water pump, hoses and radiator for any leaking coolant. When you rely on the Brooklyn-based technicians for your regular tune-ups, they check belts and hoses, which may prevent heater issues before they occur.
Where Can I Find the Best Car Heater Repair in NYC?
Contact eAutoCollision as soon as you realize your heater isn't warming up your vehicle. Early intervention can save you bigger repairs down the line. The Brooklyn-based techs are qualified to work on:
Foreign cars
All domestic vehicles
Not only can eAutoCollision technicians diagnose your problem and do a heating system repair, they offer a full line of preventative maintenance services. Avoid breakdowns and inconvenient repairs through regular tune-ups and maintenance.
Whether your vehicle needs car heater repair, air conditioning service or any other auto repair or auto body work, eAutoCollision is your one-stop shop for all your vehicle's needs. They offer 24-hour towing and a 12-month, 12,000-mile nationwide warranty on all repairs. Contact them today to ensure you stay toasty warm in the winter and cool all summer long.