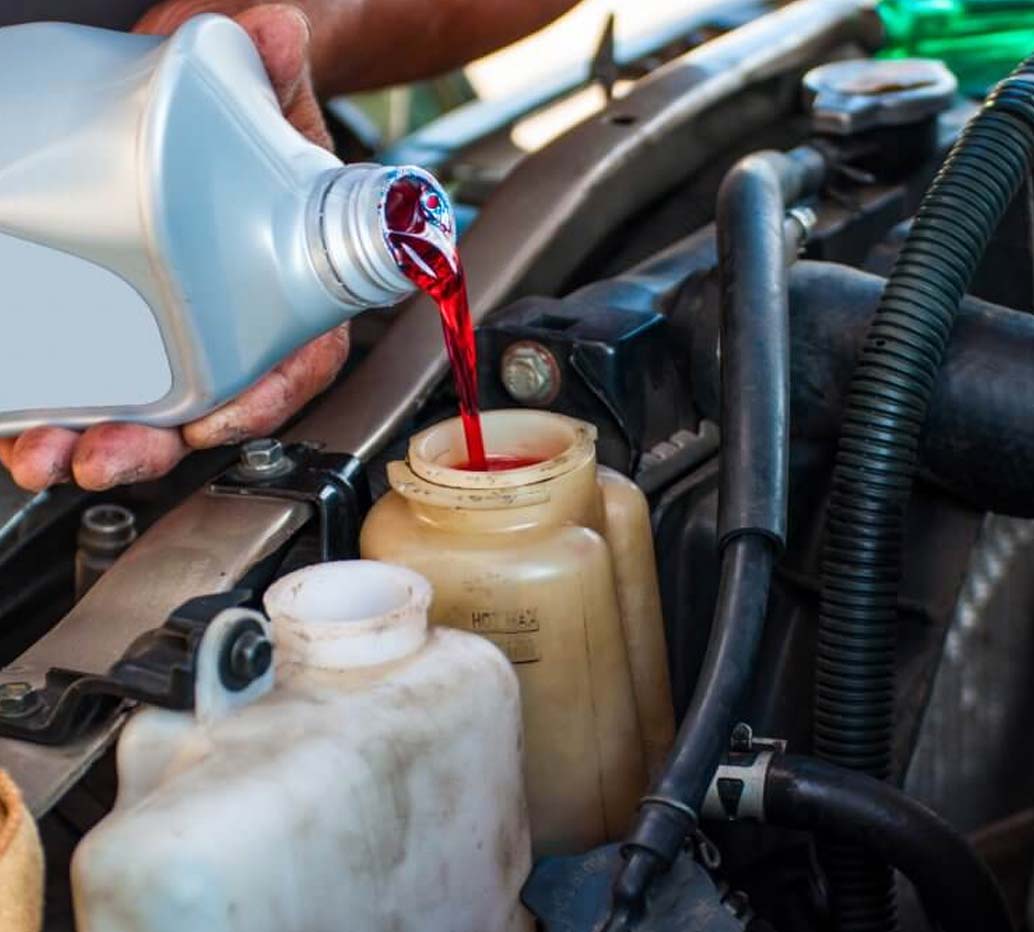 The fuel system in your vehicle delivers fuel safely and dependably for smooth, efficient driving. It includes the parts of your engine that keep impurities out of your fuel. Regular fuel system service ensures that your car, truck or SUV performs as it should. The highly trained technicians at eAutoCollision.com check your fuel system as part of your regular preventative maintenance service and advise you when you need to replace any of the parts in the system. They work on all foreign and domestic vehicles, as well as hybrids and fleet service vehicles. Call them for your next check-up.
Why Get a Fuel System Service?
Your fuel system keeps your car running at its best because:
The fuel pump pushes fuel to the engine.
The fuel filter cleans out impurities.
The fuel injector sprays fuel mixed with air into the engine for easy ignition.
Manufacturers may be vague about when it comes to fuel system service, but it's part of your vehicle's efficiency and lifespan. Technicians at eAutoCollision.com know when you need a fuel filter change, fuel pump replacement or a fuel system service, based on decades of experience and the performance complaints of your vehicle.
Their goal is always to get your car back on the road in tiptop shape. The OEM-certified technicians at eAutoCollision have been serving Manhattan, Queens, the Bronx, Staten Island and Brooklyn since 1999. When you bring in your vehicle for preventative maintenance service on a regular basis, they know the history of your car and when a fuel system service is warranted.
What Can Go Wrong with My Fuel System?
Primarily, your fuel system's peak performance is affected by dirt and impurities. Dirty injectors cause unequal fuel parts to be sent to different cylinders. One noticeable result is compromised fuel efficiency. Over time, you also may experience symptoms, such as:
Decreased gas mileage
Loss of power
Uneven idling
Difficulty starting your vehicle
Spark plug problems
Sputtering at high speeds
These problems can do damage to your vehicle's whole fuel system. If the issues continue, they can damage the fuel pump, leading to a fuel pump replacement. Other fluid services may be needed if your car is compensating for a fuel system problem.
Preventative maintenance rather than repairs saves you money in the long run. While a fuel system service may not be required every year, your maintenance technicians can catch the need for one early when you get other preventative services such as:
What Happens During a Fuel System Service?
During routine maintenance or other kinds of repair service, the experts at eAutoCollision detect and diagnose fuel system problems with factory-authorized, high tech equipment. They rely on their years of experience by:
Checking the fuel filter
Checking fuel pump pressure and volume
Scanning your fuel injectors' performance
Asking about your car's performance
Performing electrical and voltage tests
Doing pressure gauge tests
They often catch fuel system problems early, before those problems create the need for additional services like starting and charging repairs. As the highest-rated auto shop in NYC, the mechanics at eAutoCollision diagnose your specific need, whether it's a fuel injection service, a fuel filter change or a replacement of the fuel injector or pump. Preventative maintenance aims to stop problems before they start.
What Are the Benefits of a Fuel System Service?
Consistent fuel system service at eAutoCollision typically leads to regular cleaning and fuel filter replacements. The most important benefit is the increased efficiency and longevity of your car, but you can also expect:
Smoother performance
Easier ignition
Even acceleration
Effectively maintaining a consistent speed
Better fuel economy
Cleaner exhaust
Whichever way you cut it, fuel system services help your car run its best. If there are serious problems, it's best to find them and fix them early at eAutoCollision. Even if there are no serious problems, regular maintenance keeps your car running at its best.
Contact eAutoCollision today to set up an appointment for your preventative maintenance service. They'll check for potential fuel system problems during the course of their work. And the technicians at eAutoCollision charge fair prices while being as thorough as possible.