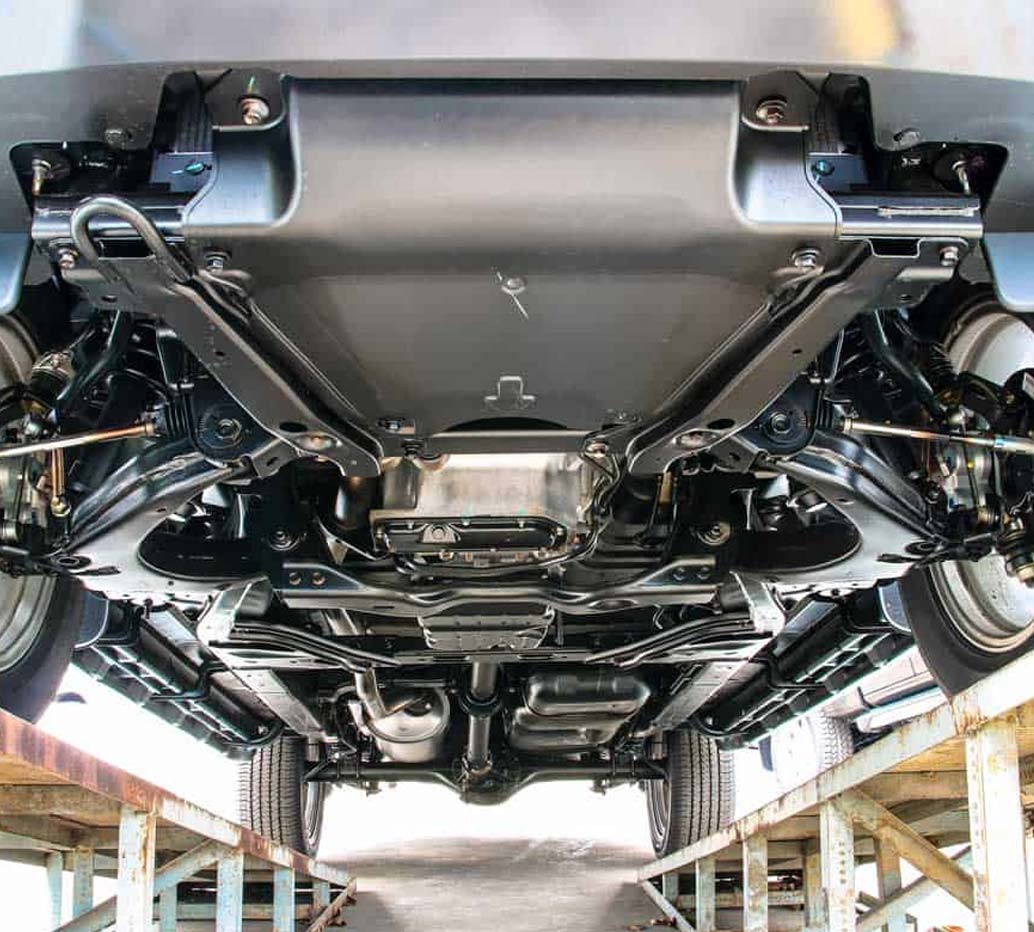 It's understandable that you really only consider the state of your vehicle's frame after an accident. After all, that's usually when it gets damaged and needs repair. But so many other variables affect the most important part of your foreign or domestic vehicle. Call an expert frame repair shop for a thorough assessment to ensure the safety of your car, truck or SUV. Serving the five New York City boroughs since 1999, eAutoCollision.com makes sure your frame hasn't undergone any minor damage that could lead to serious problems.
What Is a Car Frame?
The frame of your vehicle is called the chassis; it basically supports the entire structure. Consider it your vehicle's skeleton, to which all other parts are connected. Most frames are made of heavy gauge steel. With the exception of heavy-duty trucks, most cars and SUVs have a single-body construction, meaning the chassis and the body are integrated.
Your safety and the safety of your passengers depend on the structural integrity of the frame. So while you may have a number of choices in auto frame repair shops, when you need car frame repair, you really need the best. Since 1999, eAutoCollision.com has been serving Manhattan, the Bronx, Brooklyn, Queens and Staten Island with quality workmanship at a fair price.
How Can the Frame Be Damaged?
Frame damage typically is caused by a collision, but not always. Modern frames are designed to break under high impact, which is safer than transferring the shock to the rest of the vehicle. Unfortunately, this also means that it's easier to damage your car's frame. Car frame damage can come in many different forms, such as:
Major dents and impacts
Twisting or sagging
Being crushed or crumbled
Becoming rusted
Frame damage can lead to swaying, which is very unsafe. Swaying leads to seemingly unrelated issues, such as serious transmission problems. You'll definitely notice vibrations as you drive with sway damage.
What Does Automotive Frame Repair Entail?
Auto frame repair involves many different techniques — as many as the ways a frame can be damaged. It all depends on the type of damage, which is another reason to trust only OEM-certified technicians who're also certified by the National Institute for Automotive Service Excellence (ASE). Auto body frame repair may consist of just one procedure, or it may require multiple steps to get it back in shape. Repairs may include:
Often, car frame repair is covered under liability insurance or collision coverage if you have it. But coverage varies, and you'll almost always pay at least some out of pocket. That's when you really come to appreciate the services at eAutoCollision because they include:
Trust the technicians at eAutoCollision to do these and other repairs just as well as a dealership. And usually for a better price.
Do I Need an Auto Frame Repair?
Frame damage can seriously compromise your car's safety. Driving with a damaged frame can cause damage to other parts of your vehicle, from the transmission to the suspension system. It's dangerous to drive a car with a damaged frame.
If your vehicle has frame damage, you may not know about more serious problems below the surface. Damage isn't always easy to spot with the naked eye. Beyond basic car frame repair, it's very possible that you also may need:
Does My Frame Need Regular Maintenance?
When it comes to maintaining your car frame, experts at eAutoCollision identify structural vulnerabilities in your car so that small issues don't become big. Other than twists in the frame that affect the alignment, you might also need auto frame rust repair to prevent rust from spreading.
Dings, scrapes and distortions add up over time and cause problems. Your techs find sore spots that could indicate future problems when you bring in your personal or fleet vehicle  for:
Start building a relationship with your New York City auto frame repair shop by contacting eAutoCollision today. Once you experience their honest reliability, you'll never take your vehicle anywhere else.