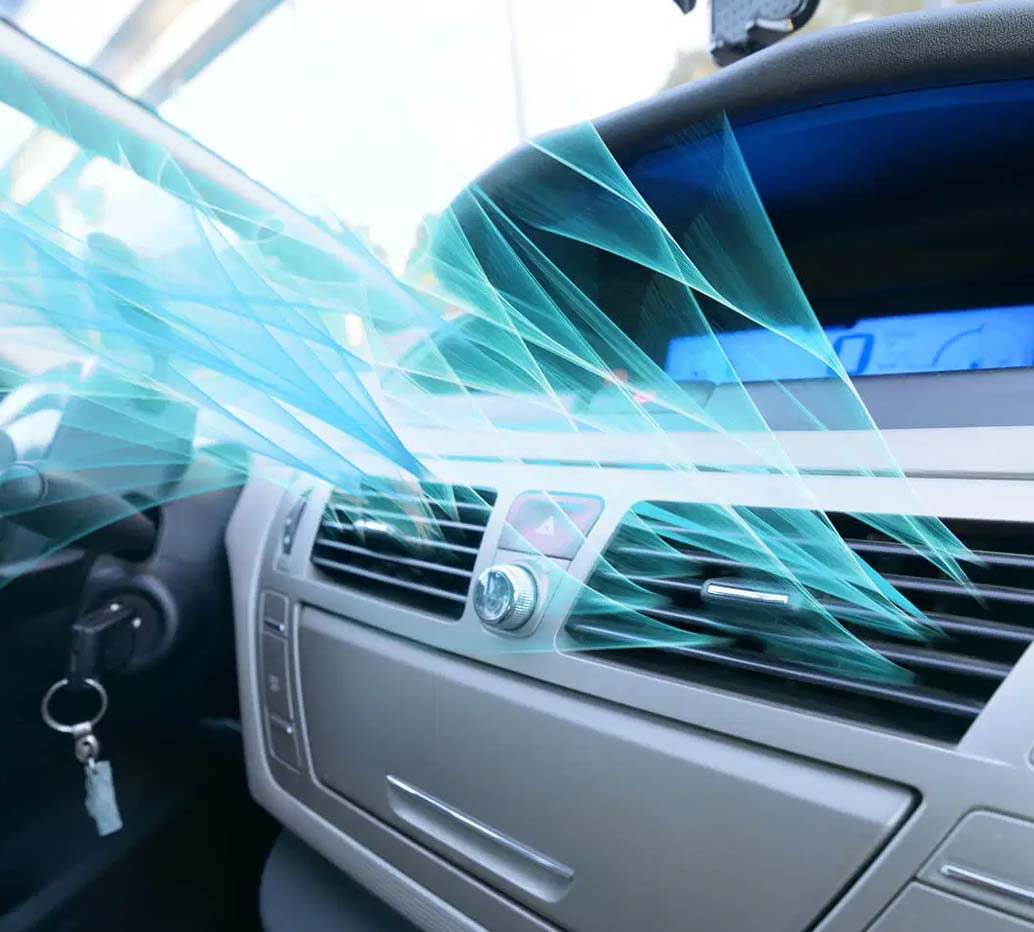 Often, all you need is a simple fix to get your air conditioning working again. Sometimes, if there's an issue with your radiator's cooling properties, the problem affects other systems, like your heater. Find out what's really going on with your A/C by bringing your car, truck or SUV to the highest-rated auto repair shop in New York City: eAutoCollision.com. Located in Brooklyn, they've been serving all five boroughs since 1999 with quality work at fair prices. Get it done right the first time; call eAutoCollision for precision A/C diagnostics and repair.
Do I Need Vehicle Air Conditioning Repair?
You may need air conditioning repair if, over time, the components of your vehicle's A/C system wear out, leading to less effective cooling abilities. When that happens, your vehicle's air conditioning system isn't doing its intended purpose — to provide you with a more comfortable ride, especially when the temperature outside is soaring.
Regular maintenance helps keep your vehicle's A/C functioning at peak performance. Services that should be done regularly to keep you cool include:
The air conditioning technicians at eAutoCollision.com are recognized experts in preventative services and auto repair. Located in Brooklyn, they serve Manhattan, the Bronx, Staten Island and Queens as well, providing you with a 12-month, 12,000-mile nationwide warranty on all repairs, including A/C repairs.
What Are Signs that I Need Car A/C Repair?
Air conditioning problems are pretty noticeable, especially in hot weather. Besides having to drive in the heat, other signs that the A/C system may need repair include:
The system is blowing warm air or not blowing air at all.
You hear unusual noises, such as squealing or grinding.
You notice water stains or leaks inside your vehicle.
There's an unpleasant odor coming from the vents.
It's not a good idea to try to service your own vehicle air conditioning system. The process requires specialized equipment to correctly perform car A/C repair, and you have to follow certain environmental regulations. Instead, take your vehicle to the qualified, OEM-certified technicians at eAutoCollision as soon as possible when your air conditioning shows signs of trouble.
What Problems Does Vehicle A/C Repair Solve?
The air conditioning system includes several components, any of which can cause your air conditioning to stop functioning correctly, making your vehicle feel like a sauna inside. The most common causes of car air conditioning problems are leaking refrigerant or issues with the compressor. While you may be tempted to ignore the signs that you need A/C repair for as long as you can, the unit won't work properly until it's repaired. Problems with your car's A/C include:
If your air conditioning is blowing hot air, it's already lost some of its refrigerant, which needs to be replaced.
There may be electrical issues with the system.
The condenser may be blocked, clogged or broken.
You may just need to have the A/C system recharged.
The filter may be clogged or dirty.
The problem may stem from damaged hoses, valves or cooling fan.
Continuing to run your A/C without finding the cause can burn out the compressor, the part that converts refrigerant from a gaseous state to a liquid state. Because there are so many different parts to the air conditioning system, you need to rely on specialists who have the tools and equipment to properly diagnose the problem. Don't waste money on guesses; visit the pros who'll fix it correctly the first time.
Where Can I Find a Car A/C Repair Shop in New York City?
The skilled technicians at eAutoCollision provide accurate diagnostic services for air conditioning problems. If you're in any of the boroughs of New York City and you need your A/C serviced, repaired or replaced, trust the care of your vehicle to eAutoCollision, your dealer alternative. They even offer free towing for pick-up and delivery.
The eAutoCollision technicians are certified by the National Institute for Automotive Service Excellence (ASE) and original equipment manufacturers. They do quality workmanship at fair prices on both foreign and domestic vehicles, electric cars and hybrids. Whether you need a car A/C compressor repair, a car A/C leak repair or any other air conditioning repair, trust these skilled technicians to provide service you can count on. Contact eAutoCollision today to get back to cool, comfortable driving.