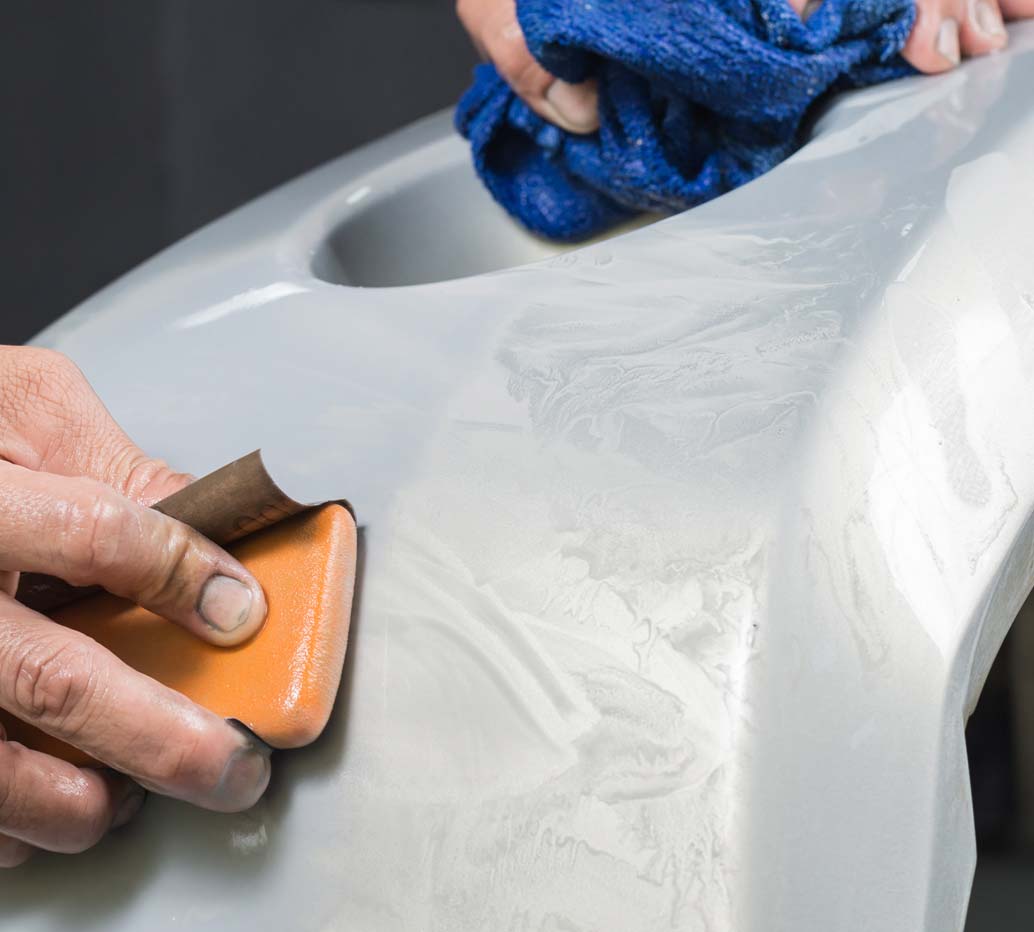 A little dent in your front or rear bumper may be no big deal to you. But you can bet it's a big deal when you go to sell the car. And you may not even realize that other, unseen damage happened when you got the dent. Instead of taking chances with your safety and the resale value of your vehicle, call the experts at eAutoCollision.com. They've been serving Manhattan, the Bronx, Queens, Staten Island and Brooklyn since 1999. They're auto body experts who can be trusted to do just the work you need for a fair price. Call today. When it comes to the same-day bumper dent repair, Brooklyn eAutoCollision has a comprehensive experience and client trust. As one of the neighborhood leading destinations for quality bumper repairs in New York, we offer the best quality dent removal, in most cases using a paintless approach.
Is Bumper Damage Really a Big Deal?
Bumper damage left untreated leads to a number of issues you may not have considered, such as:
Reduced resale value
Unseen damage to other parts of the vehicle
Questions about how well you take care of the engine
Unsightly appearance of entire car
Minor accidents and fender benders can be a real bummer, but really don't affect your ability to drive. Many of these smaller accidents happen near home. You may have just scraped up against the side wall on your garage or dinged something without paying attention.
With these types of minor accidents, you may want to avoid spending money on repairs, but in the end, you need to get your vehicle checked out. When you take your car into eAutoCollision.com, trustworthy mechanics tell you what needs to be done — and why. Then they repair your bumper at a fair price.
Why Do Bumpers Need Repairs?
A cracked bumper repair or bumper dent repair is necessary for more reasons that just making your car look better. There are two problems to keep in mind: no matter how minor the collision, a cracked or damaged bumper can hide other damage to your vehicle, such as:
The other problem with a damaged bumper is that it doesn't work as well to prevent damage if you get into an accident. A cracked or dented bumper means that you're driving around with less protection than before. Cracked bumper repair at eAutoCollision ensures you're as safe as can be on the road.
How Is Car Bumper Repair Done?
There are different ways to repair bumpers. Unfortunately, some bumper repair shops tend to overestimate the work that needs to be done and charge you more than necessary. You don't have to worry about that at eAutoCollision, one of the best bumper repair shops in the city. They'll check for:
Cracked bumper repairs
Scratched bumper repairs
Plastic bumper repairs
Bumper cover repairs
A full bumper replacement
Once your car's been evaluated for co-occurring damage, the techs can paint over any scratches, relying on an expert color matching process. Minor dents can be suctioned out in a paintless dent repair. More extensive damage may mean you need a full replacement. The technicians at eAutoCollision are OEM-certified and trusted to use the procedures and parts that the original makers use.
What about Additional Repairs?
When reviewing the state of your vehicle's health during cracked bumper repair, you may learn that additional paneling needs to be replaced or that you have some other damage to your car. This can be a positive development, as hidden issues sometimes come back to cause major problems.
New Yorkers have trusted the technicians at eAutoCollision for over 20 years to do what's needed — and only what's needed — to get your car back on the road safely with consistently quality, such as:
How Do I Deal With Insurance?
Cracked bumper repair is often covered under your collision coverage, especially when the damage occurred due to an accident.  The eAutoCollision team helps you deal with insurance companies with additional services that include:
Don't let worries about cost, time or insurance adjusters keep you from taking care of your personal or fleet vehicles. Contact eAutoCollision for an appointment to get an estimate for a rear or front bumper repair. Ask for a quick assessment to make sure your vehicle doesn't have any hidden damage.