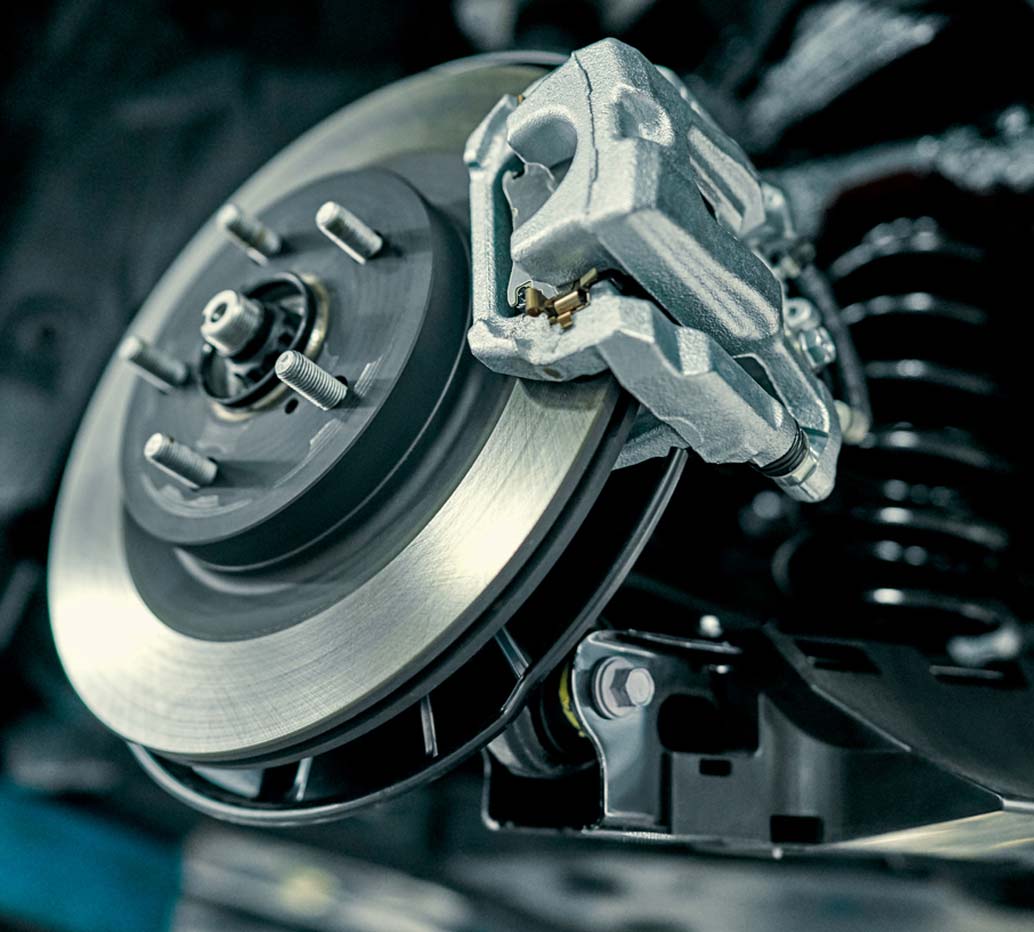 In terms of operational automotive safety, the brakes on your car, truck or SUV rank high on the list of auto parts not to tamper with. At the first sign of faulty brakes, get them checked out. You not only save money on extensive repairs by getting your brakes repaired right away, but you also ensure the safety of you and your passengers. Better yet, have your brakes checked routinely as part of your regularly scheduled preventive maintenance at eAutoCollision.com. In Brooklyn, Manhattan, Staten Island, the Bronx and Queens, you won't find more experienced technicians to provide you with the best diagnostics and repair. Call today for an appointment.
Why Do Brakes Need Routine Maintenance?
To keep your brake system functioning properly, some parts need to be replaced at regular intervals. Brakes go through a lot of wear and tear, so they need to be checked and serviced routinely as a part of a preventative maintenance schedule. And at the first sign of trouble, you need to find a shop that does expert brake repair.
For your safety and the longevity of your vehicle, insist on routine inspection and servicing of your brake system. It's the best way to prevent major problems and accidents. eAutoCollision.com, a top-rated auto repair shop in NYC, have skilled technicians to handle your brakes repair work. Schedule preventive maintenance for your entire vehicle, including the brakes, for your:
What Are the Signs That I Need Brake Repair Services?
When you don't have your brakes checked regularly, you need to be acutely aware of issues when they arise. There are many possible ways that your car may show signs of braking problems, such as:
The dashboard brake light comes on while you're driving.
You hear grinding, squeaking or squealing noises when applying the brakes.
Your vehicle pulls to one side when braking.
The brake pedal feels spongy or sinks to the floor when you press on it.
The brake pedal is hard to push.
You notice vibrations in the steering wheel when you apply the brakes.
You smell a burning odor when you hit the brakes.
Do not ignore these warning signs. If you wait until your brakes fail, you're putting not only your safety at risk, but also that of your passengers and other drivers. Additionally, auto brake repair becomes much more costly after brake failure than it would if you address it at the first sign of trouble.
What Are Some Different Types of Car Brake Repair?
When your vehicle shows signs that your brakes need attention, there are several components that may be the cause, which is why you need to rely on the expert diagnostics at eAutoCollision. If your car seems to be taking longer to stop than normal or if you hear grinding noises, it may be a warning that your brakes have become worn. Factors that lead to brake repair include:
Depending on the design of your vehicle, you may periodically need replacement brake shoes or discs.
If your vehicle is leaking brake fluid, you may need brake-line repair.
Vibrations while braking may be a sign of rotor or drum problems.
If the brakes feel spongy, there may be a problem in the hydraulic system, such as failing calipers or wheel cylinders.
If the brake is hard to push, you may need brake booster repair.
When the brake fluid gets dirty, you may begin having brake problems that can easily be fixed with a brake fluid flush.
Because prevention is the best way to avoid repairs, rely on the OEM-certified technicians at eAutoCollision to find the problem and repair it quickly for a fair price. You'll never be advised to have services you don't need, which makes this Brooklyn auto repair shop the best dealer alternative in the Bronx, Manhattan, Brooklyn, Queens and Staten Island.
Where Can I Find Expert Auto Brake Repair for My Vehicle?
The technicians at eAutoCollision are certified by the National Institute for Automotive Service Excellence (ASE) to diagnose and repair the brakes on most vehicles on the road today, including:
A trusted automotive service provider for maintenance and repair throughout the life of your car, eAutoCollison satisfies all your automotive needs. If you get in an accident due to faulty brakes, call for 24-hour towing and quick repairs. Zero percent financing is available if you qualify, as well as help filing insurance claims. Contact eAutoCollision for the best service in all five NYC boroughs.