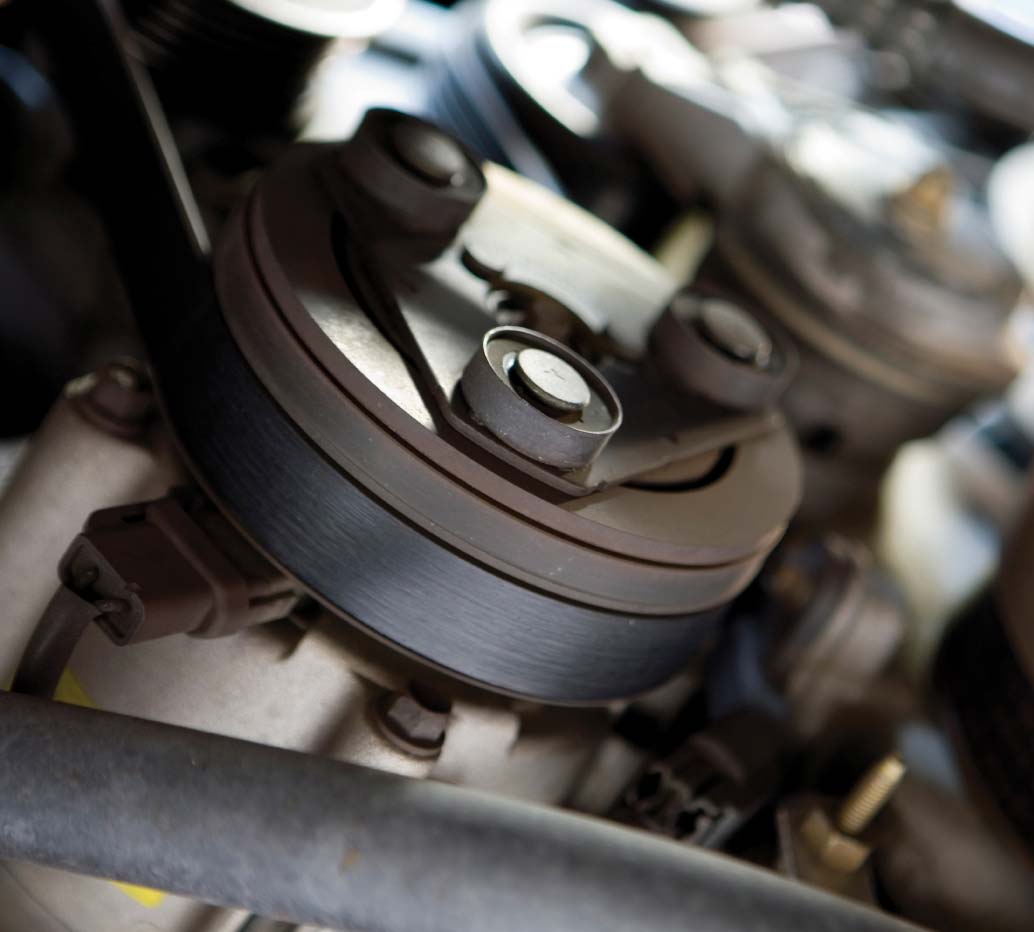 All repairs on your vehicle don't have to be costly or lead to huge problems. Sometimes, just replacing a faulty belt or hose takes care of an errant noise, funny smell or driving difficulty. And while it may be a simple job, you need to know that your mechanic has the proper tools, training and diagnostic techniques to take care of the issue properly. Rely on the experts in vehicle diagnostics at eAutoCollision.com. Located in Brooklyn, they've been serving Manhattan, the Bronx, Queens and Staten Island with quality workmanship since 1999. Call today to begin a practice of regular preventative maintenance that can catch a faulty hose or belt before it breaks.
What Belts Are in My Car?
Belts provide power to your alternator, power steering system and water pump. Most vehicles on the road today have three basic engine belts:
V-belt. More common on older vehicles, they get their name from their shape. Engines that use V-belts tend to have several of them, each one driving a separate device.
Serpentine belt. In newer models, a single serpentine belt drives all of the car's devices. It zigs and zags its way throughout the engine, making several V-shapes as it goes.
Timing belt. Its primary function is to synchronize the timing between an engine's crankshaft and its camshafts. Wide and thin, timing belts have ridges on the undersides that lock them into cogged pulleys. Usually enclosed in the engine, you can't see timing belts merely by opening the hood. The timing belt also drives the oil pump and balance shafts on some vehicles. Some cars and trucks have timing gears or a chain. You'll need timing belt replacement every 60,000 to 100,000 miles.
The technicians at eAutoCollision.com are experts at inspecting all aspects of your vehicle's belts. Certified by the original equipment manufacturers and the National Institute for Automotive Service Excellence (ASE), they have the training and experience to detect any problems with your vehicle's belts.
What Are the Hoses in My Car?
Every vehicle on the road relies on strong, dependable hoses to function correctly. These vital hoses transport lubricating or cooling liquids between various engine components. The types of liquids in your engine include:
Motor oil
Engine fuel
Transmission fluid
Power steering fluid
Air conditioning refrigerant, which is sometimes a gas
Engine coolant
Hoses also allow other vehicle devices to function by accessing the engine's vacuum. Several vehicle accessories require this vacuum, including:
Cruise control actuator
Exhaust emission control
Electronic sensors
Engine management system
As part of their regular preventative maintenance services and tune-ups, the experts at eAutoCollision regularly inspect the belts and hoses in your personal or fleet vehicles for faulty belts and hoses. With a service center in Brooklyn, they welcome customers with belt or hose problems from all five NYC boroughs. With a 24-hour towing service, they're always ready to serve your needs.
What Are the Warning Signs for Belt and Hose Problems?
Belts and hoses break down over time and may require replacement just from normal wear and tear. The flexible materials they're made from aren't built to last for the life of your car. If you don't visit your auto tech for regular preventative maintenance, you may notice problems that can signal a need for a new belt or hose, such as:
The smell of gasoline. Stop your car immediately and call eAutoCollision for a tow. You may have a ruptured fuel hose.
A puddle of fluid. Fluid accumulating where you park often is a sign that a hose is leaking transmission fluid. You may also have difficulty shifting between gears when this happens.
A sweet burning smell. This is a telltale sign of coolant leakage that may lead to problems with your heater or air conditioner.
A smoky burning smell. A transmission or oil leak may start out small, but quickly turn into a major auto repair if you don't get the hose repaired or replaced.
Check engine light. A vacuum hose leak can cause the dashboard light to signal attention. Have your car or truck service right away if your check engine light illuminates.
Your engine's belts deteriorate over time, too. You usually hear the problem before you sense any damage. Your belts may need replacement if you hear noises such as:
Squealing when the engine accelerates or when you're turning while stopped
Incessant flapping when your engine is idling
Grinding from a pulley
Do Belts and Hoses Require Regular Inspections?
Belt and hose inspections are part of a routine preventative maintenance schedule. Failure to replace them on time can leave you stranded and require costly repairs. And it's easy to check on them during maintenance visits.
Develop a relationship with a trusted full-service auto shop like eAutoCollision. They can perform your annual New York State inspections, and they offer a 12-month, 12,000-mile warranty on all repairs. Contact the top-rated auto shop today for timing belt repair, drive belt replacement or any other safety issues that have you concerned.