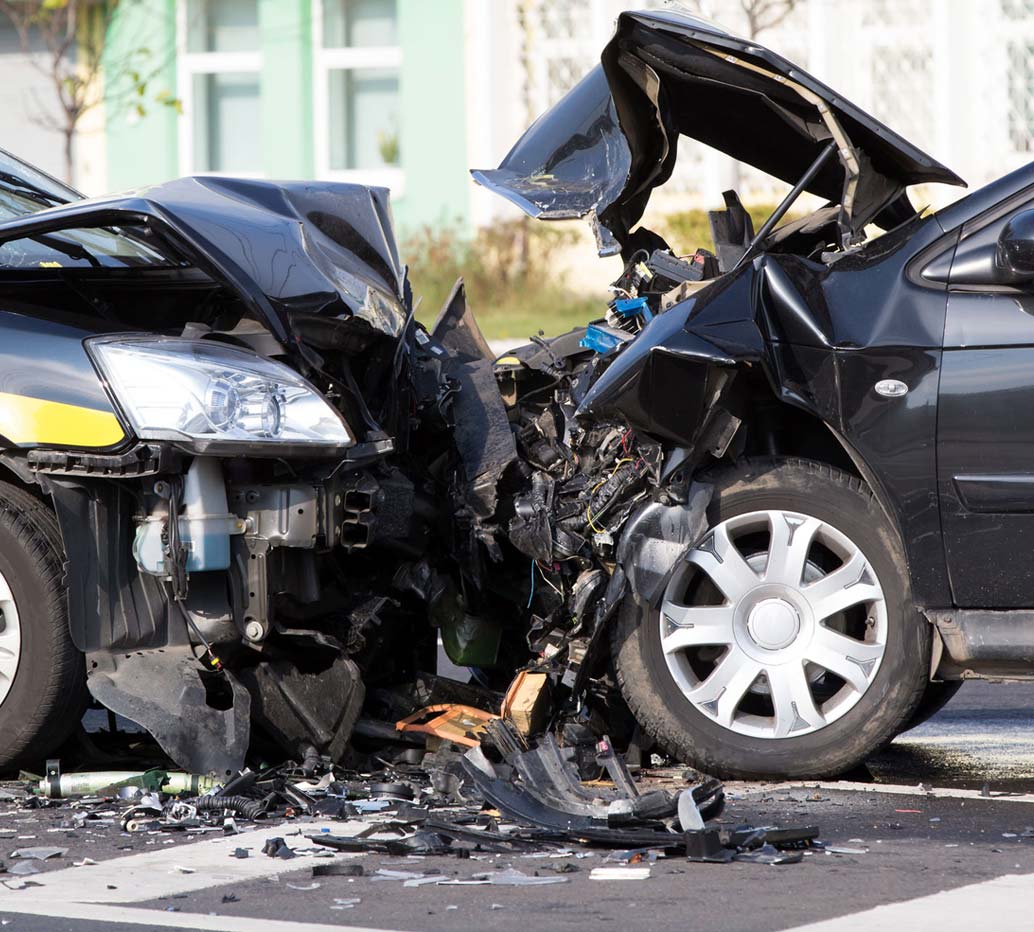 Have you been in an accident and need your car repaired? Count on experienced auto collision technicians in Brooklyn for auto body repairs, auto painting, or dent removal!

A car accident not only ruins your day, but it can also affect your life for months. Your ability to get to work and continue your normal daily activities is suddenly hampered. You have auto collision insurance adjusters and police reports to deal with. You may even have to undergo medical care or hospitalization. The last thing you need is trying to find an auto collision center that's trustworthy and employs auto collision experts. In Queens, Manhattan, Brooklyn and surrounding areas, you can feel confident in the experienced collision auto technicians at eAutoCollision.com. Call the smart collision repair center for the best service.
What Are Common Car Collision Repair Needs?
After a collision, take care of your immediate physical safety needs first. Then take a look at your vehicle. Sometimes, the damage looks worse than it is. Other times, there are problems you can't see.
The dependable technicians at eAutoCollision.com provide collision auto repair services for all makes and models, including domestic and foreign cars and trucks. Fleet vehicles — even for hybrids and electric vehicles — pose no problem. When your vehicle has exterior damage, you may need:
What Unseen Repairs Are Required After an Accident?
It's often the hidden damage that requires the most accurate assessments so you can continue to drive safely. eAutoCollision techs rely on factory computer laptop scanners to assess damage on most makes and models.
Repairs for the continued performance of your vehicle after a collision may include:
Who Pays for Auto Repairs?
Who pays for auto repairs depends on who's at fault, how much of a deductible you have, if your insurance company covers the costs and what services are covered. It's unfortunate, but too many times, collisions happen when drivers are practicing bad habits or just don't have the experience to handle certain situations.
The four most common auto collision causes are:
Driving drunk
Speeding
Being distracted
Not handling bad weather or slick roads
An auto collision is frightening enough, but dealing with insurance companies can be a nightmare. In addition to working with your own insurance company, you have to deal with the insurance adjusters from at-fault drivers. The team at eAutoCollision helps you through the trying times during your car repair with services aimed at reducing your stress — and your financial burdens — with services such as:
Financial assistance, including zero percent financing if you qualify
What Should I Look for When I Need Auto Body Collision Repair?
Reputation and certification are vital components of a trustworthy shop. At eAutoCollision, original equipment manufacturer (OEM) parts and techniques are always used — and for a fair price. You can trust OEM-certified technicians to do correct, high-quality repairs. In fact, we're the highest-rated auto body repair shop in New York City.
Customer service is another important factor. Customers have access to the 24-hour towing service provided by eAutoCollision, invaluable when you get in an accident. And you receive a nationwide 1-year, 12,000-mile warranty on all auto collision repairs.
Don't wait until you need car collision repair. Begin by establishing a relationship with your trusted automotive service provider with regular tune-ups and preventative maintenance. A record of your vehicle's prior work helps speed up the repair process, too. Contact eAutoCollision today, whether you had an accident or just want a convenient appointment.